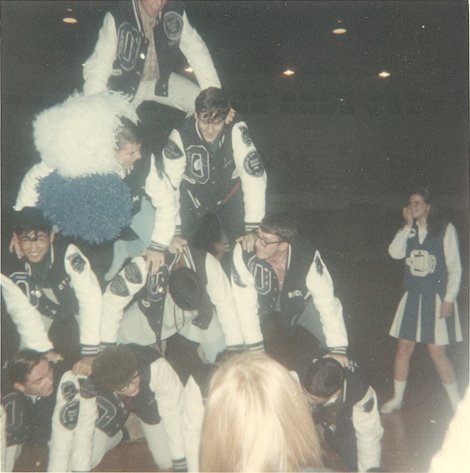 ..........IT WAS THE FALL OF 1965 AND WE WERE GETTING BEAT BY PARIS
HIGH SCHOOL, WHICH IS NOT SURPRISING BECAUSE THEY WENT ON TO TAKE THE ALL
EUROPE HIGH SCHOOL BASKETBALL TITLE. SO THE BOYS DECIDED TO PUMP UP THE FANS.
FROM THE TOP, LEFT RIGHT, ED POLITI, MIKE ROTHAUPT, JACK KING, CARLOS
TALAMANTEZ, RIFF BRICE, RICK JOHNSON, DON HOPKINS, JACK ARNOLD, UNKNOWN, JIM HATHAWAY?
AND SUE MCHENRY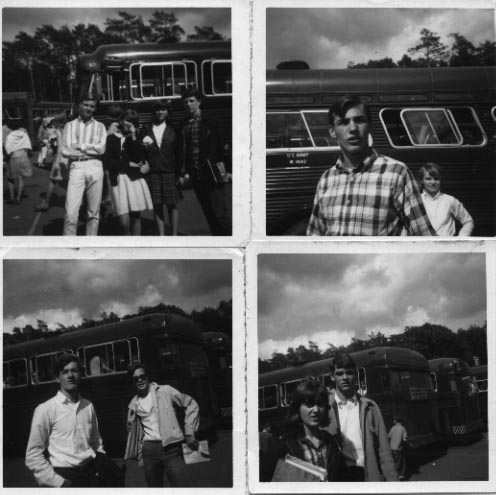 TOPLEFT: Dball, JoanKornse, MimiSwanson, TomCampion
TOPRIGHT: Steve Arnold, ?
BOTTOMLEFT: Clarence Noles, Mike DeWeese
BOTTOMRIGHT: Valerie Fecteau, Ron Rousey